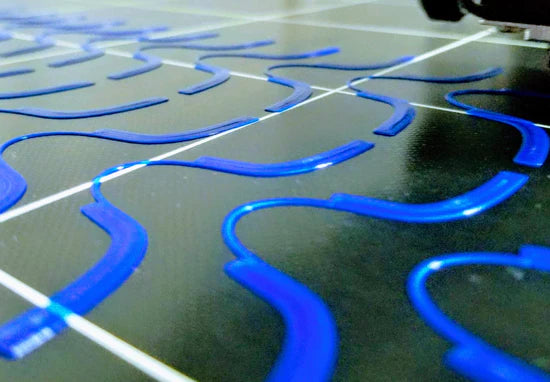 BULK PRODUCTION
We provide cost-effective and fast production of small to medium batches using 3D printing technology and streamlined processes. This offers significant cost savings and quicker time to market, giving you a competitive edge. We'll work closely with you to meet your specific needs and ensure precision and consistency in every batch.
RAPID PROTOTYPING
Our rapid prototyping service uses 3D printing technology and streamlined processes to quickly produce high-quality prototypes, saving you time and money. This helps accelerate product development and identify potential issues early on, ensuring your final product is accurate and precise.
BRANDING
Custom 3D printed branded items or personalized gifts leave a lasting impression. We'll work closely with you to understand your specific needs, creating unique features that reflect your vision. With the latest technology and high-quality materials, we ensure precise execution to exceed your expectations.
WORKING WITH MOLTEN CREATIONS
PROFESSIONAL SOLUTIONS

We bring a wealth of knowledge and expertise to our small business approach. Our commitment to providing high-quality, professional services means that we will work closely with you to deliver tailored solutions that meet your unique needs. We take pride in our ability to exceed your expectations and ensure your satisfaction and success.
PRECISION AND PERFECTION

Our printers offer high resolution and accuracy, allowing us to produce exceptional results for every project. Materials are carefully chosen for their strength, durability, and versatility, ensuring that the final product not only looks amazing but is also functional and long-lasting. We take pride in our attention to detail and commitment to excellence, ensuring every project meets the highest standards of quality and precision.
ECO FRIENDLY

We take sustainability seriously. We are proud to have implemented a solar grid that powers our production processes and offsets 14 MWh of energy each year. By partnering with us, you can feel confident in the knowledge that you are choosing a company that prioritizes reducing its carbon footprint and preserving the environment for future generations.
TESTIMONIALS
Customer: Kelly (Peterborough, ON)

Rating:⭐⭐⭐⭐⭐ (5/5)

Comments: "Super-responsive and helpful even before we knew that my file would work. Then the printing itself and preparing the order was really fast. I definitely recommend."

⠀

Customer: Rosa (Orlando, Florida)

Rating: ⭐⭐⭐⭐⭐ (5/5)

Comments: "Absolutely amazing communication & my request was fulfilled to perfection. Super professional, kind & fast."

Customer: Jennifer (Toronto, ON)

Rating: ⭐⭐⭐⭐⭐ (5/5)

Comments: "This is my fourth order as part of a marketing strategy for our company. Thank you for your amazing communication, flexibility and customization. A pleasure to work with you."